WE HAVE A NEW FEATURE! We have partnered with Recollect to bring you a wonderful new website feature (just below our truck image) and App for your mobile device! Check out both the website feature and app NOW. App is compatible with Apple and Android users! The app has great features like the waste wizard, collection reminder, collection calendar and even a fun interactive recycling game! CHECK IT OUT!
Your carts must be placed curbside by 6 am the day of service and away from all obstructions (wires, trees, cars, poles, fences, etc.)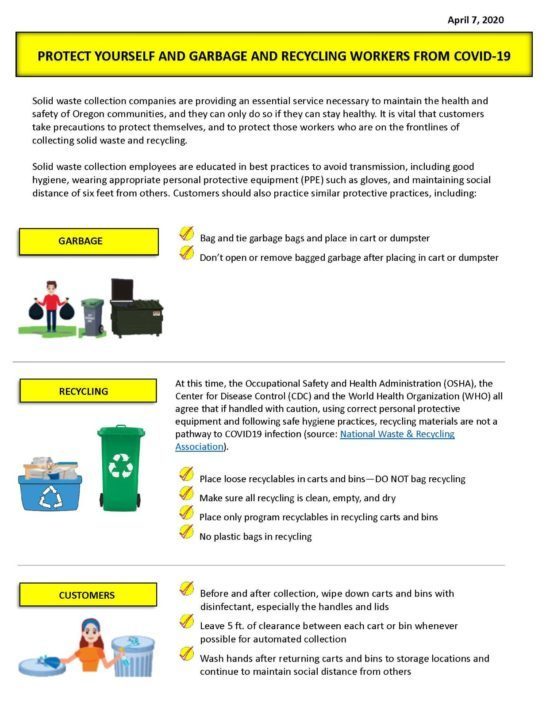 Safe Practices: Solid Waste Collection During COVID-19. Help your community and stay safe!
Brandt's outlines new recycling rules
April 17, 2018 | By Emily Mentzer
In efforts to clean up recycling, many haulers are limiting what they will take in co-mingled bins, focusing on No. 1 and No. 2 plastics, and eliminate food-contaminated cardboard items such as egg cartons and pizza boxes.
Serving Polk County for over 65 years