Special Services & Junk Removal
Bulk Items – Special Curbside Pick Up
Do you have bulky items that you have replaced or are broken, we can come by and pick those bulky items up for you curbside, we just need an address and phone number. There are three ways to do this. You can schedule on our app, our website or by giving our office a call at 503.838.0464.
Common items associated with this service are couches, love seats, mattresses, bed frames, tables, chairs, recliners, bookshelves, and dressers to name a few. Each of these items can be picked up any working day, Monday through Saturday, for an extra fee. Pricing varies on size and weight of each item.
1.5 Yard Container Rental – Junk Removal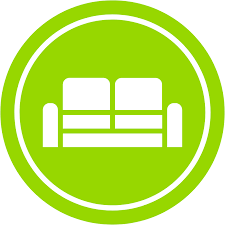 Our 1.5 yard container is a great option for those small to mediam size home projects. Whether you are looking to clean out a spare room, garage or doing some light remodeling, our container rental will help get your job done.
This versitile option typically runs on a 3 day rental that includes delivery and (1) dump, but, it can also handle larger jobs where we can dump once a day 6 days a week if needed. Each additional dump has fees but extends your rental and does not have delivery fees.
No Hazardous Waste, Wet Paints, Chemicals, Liquids, Tires, Rock, Cement,  Gravel or Dirt. Do not make too heavy, a person should be able to move smoothly, estimated weight should be at or very close to 300 lbs or less.
30 Yard Drop Boxes – Construction/Large Scale Junk Removal
Our largest option to handle any size project. Our 30 yard drop boxes work great for large clean ups, demolitions, and remodels. This service works on a (3) day rental, if needed longer, daily rental fees are applied. Every dump extends your rental (3) more days. Special rental pricing available for extended use of a month or more, call for details (503.838.0464).
Scheduling can be tight during high volume months (April-September) please call ahead to get on the schedule, this applies for dumping as well. If applicable, we can dump daily to keep up with most large scale projects we just ask at the time of ordering for a scheduled timeline and project details to better schedule our routing to fit your project needs. Please reach out to our General Manager for more details.